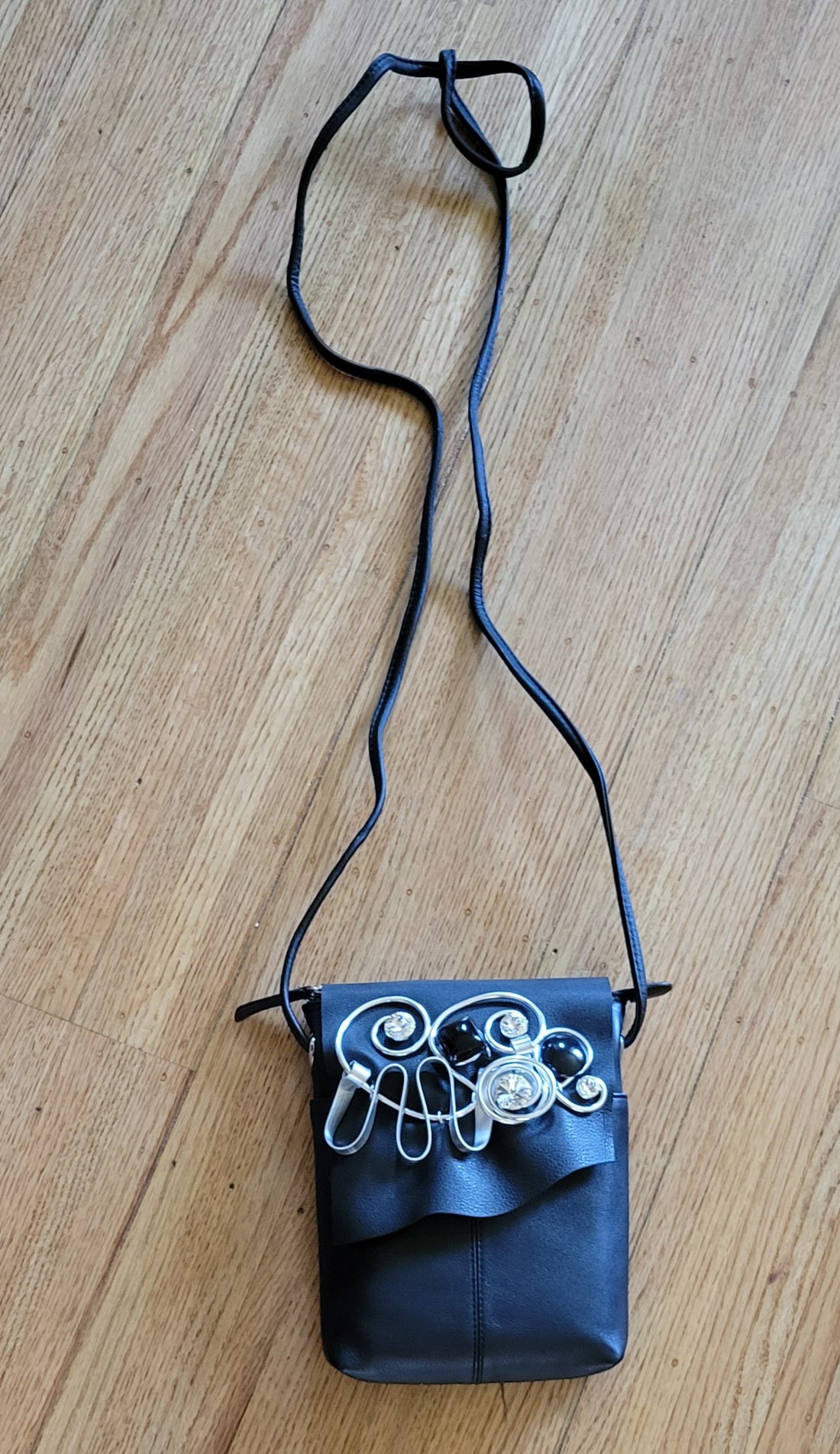 Made from 100% genuine leather, The Crossbody Bag offer a luxurious feel and exceptional durability, ensuring they will accompany you on countless adventures. What sets these purses apart is the captivating accent design featured on the flap. Prepare to be captivated by a combination of intricate spirals, swirling patterns, and elegant waves, meticulously crafted from high-quality aluminum, sparkling crystals, and delicate ceramic beads. These luxurious Crossbody Bags are available in two classic colors of Red or Black.
Each detail of the accent design has been thoughtfully arranged to create a visually striking composition that exudes sophistication and charm.
All orders shipped within the continental USA over $200 receive free standard shipping.
Standard Shipping (3-5 business days)
Priority Shipping (1-2 business days)
See our complete Shipping Policy here.
Pickup available by appointment only
San Lorenzo, California
+1 (510)-585-3526
Mon - Sun, 9am - 8pm


Got questions about this product? Send us a message here and we'll get back to you within 24 hours.
Élan (ey-lahn)
ENERGY. STYLE. PASSION
Élan of Eulalia is a fashion boutique that carries a curated selection of eclectic and eccentric statement pieces for vivacious women. You'll find pieces from small designers and ready-to-wear items at reasonable prices so you can mix high and low fashions. We want to cultivate a personal style that is both witty and exuberantly idiosyncratic. We dress confident women who are not afraid to make a statement wherever they go and create a safe space inclusive of all shapes and sizes.