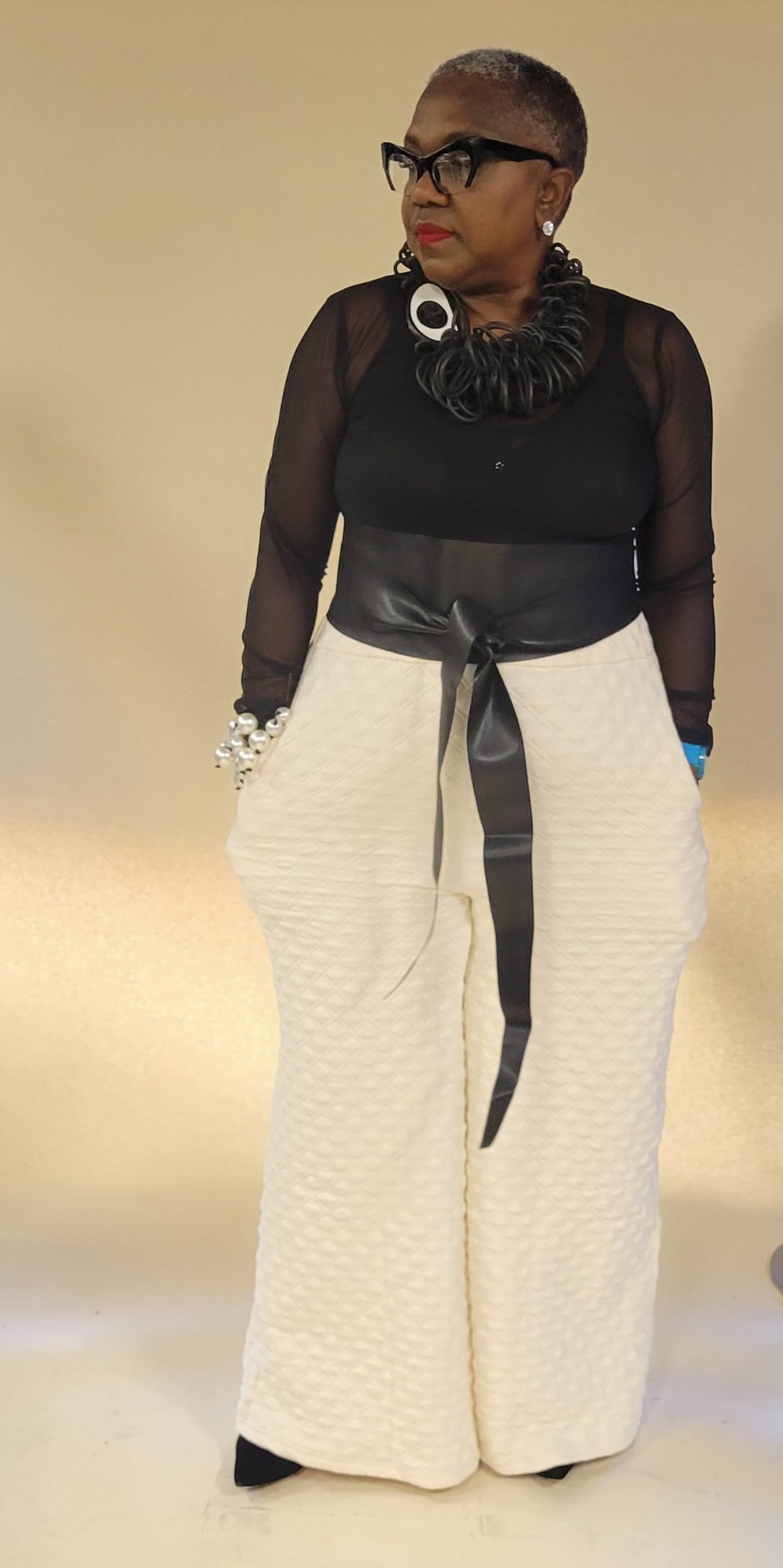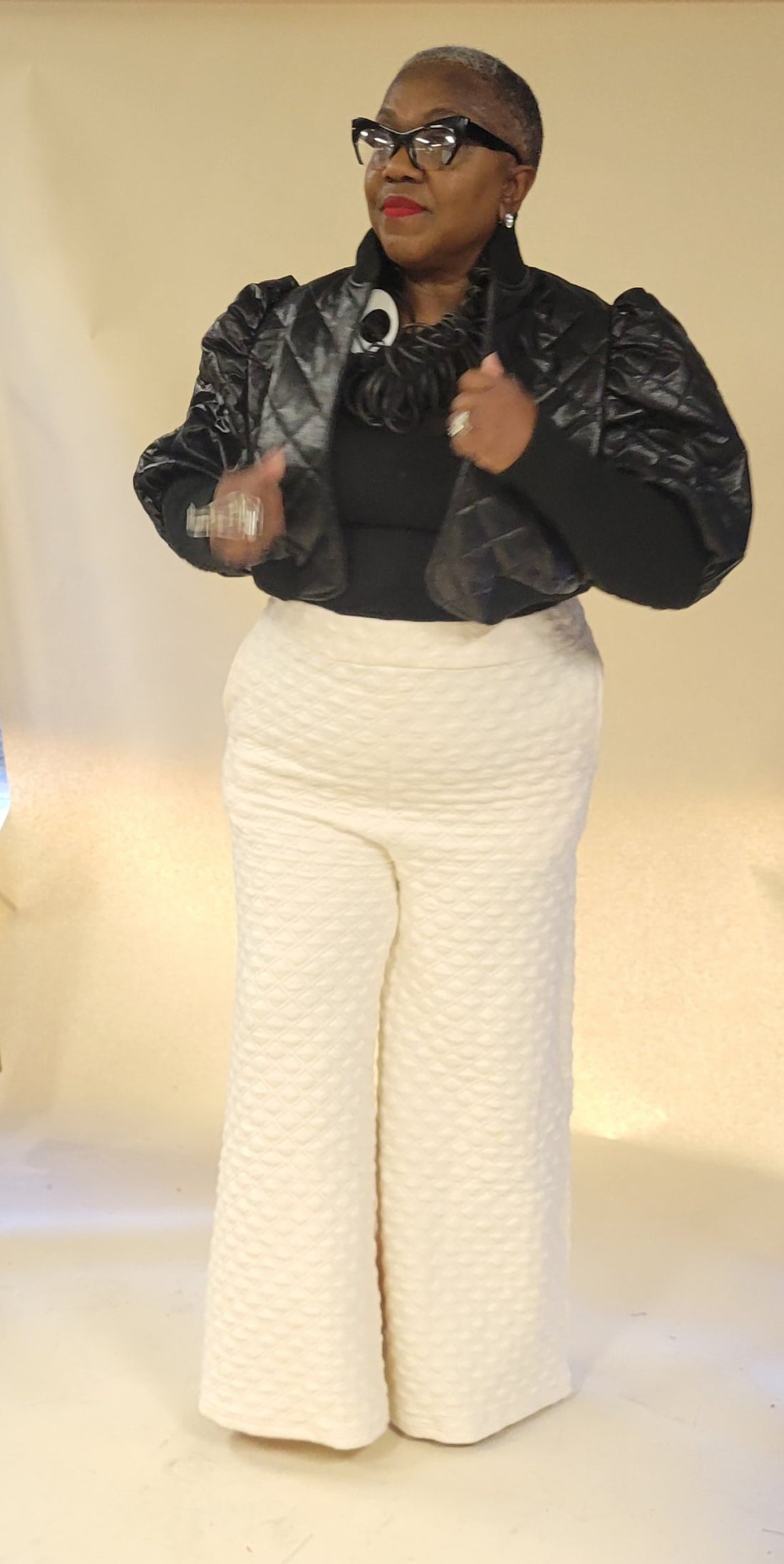 Indulge in opulent extravagance with the Quilted Luxury Pants. Crafted from 100% cotton, these pants embody a level of sophistication that is truly unparalleled. The intricate quilted pattern exudes refinement. The wide-leg silhouette flows with an air of effortless grace,  The elastic waist ensures a comfortable fit, allowing you to revel in luxury without sacrificing ease.

Complete the ensemble by pairing these Luxurious pants with the Quilted Luxury Jacket (available separately) for a look that redefines elegance. Pockets add a practical touch to this lavish piece, allowing you to carry your essentials with ease. Whether you're gracing a gala event or simply seeking to elevate your everyday style, these wide-leg quilted pants are the epitome of sartorial indulgence.

For an evening affair, pair them with a silk blouse and statement heels, exuding an aura of effortless glamour. For a daytime ensemble that exudes luxury, team them with a cashmere sweater and sleek ankle boots. The possibilities are as boundless as your imagination, making these quilted pants an essential addition to any fashion maven's wardrobe. Elevate your style with the Quilted Luxury Pant, a testament to daring luxury and unparalleled refinement in the world of wide-leg and quilted pants.
***QUILTED LUXURY JACKET SOLD SEPERATELY***
All orders shipped within the continental USA over $200 receive free standard shipping.
Standard Shipping (3-5 business days)
Priority Shipping (1-2 business days)
See our complete Shipping Policy here.
Pickup available by appointment only
San Lorenzo, California
+1 (510)-585-3526
Mon - Sun, 9am - 8pm


Got questions about this product? Send us a message here and we'll get back to you within 24 hours.
Élan (ey-lahn)
ENERGY. STYLE. PASSION
Élan of Eulalia is a fashion boutique that carries a curated selection of eclectic and eccentric statement pieces for vivacious women. You'll find pieces from small designers and ready-to-wear items at reasonable prices so you can mix high and low fashions. We want to cultivate a personal style that is both witty and exuberantly idiosyncratic. We dress confident women who are not afraid to make a statement wherever they go and create a safe space inclusive of all shapes and sizes.