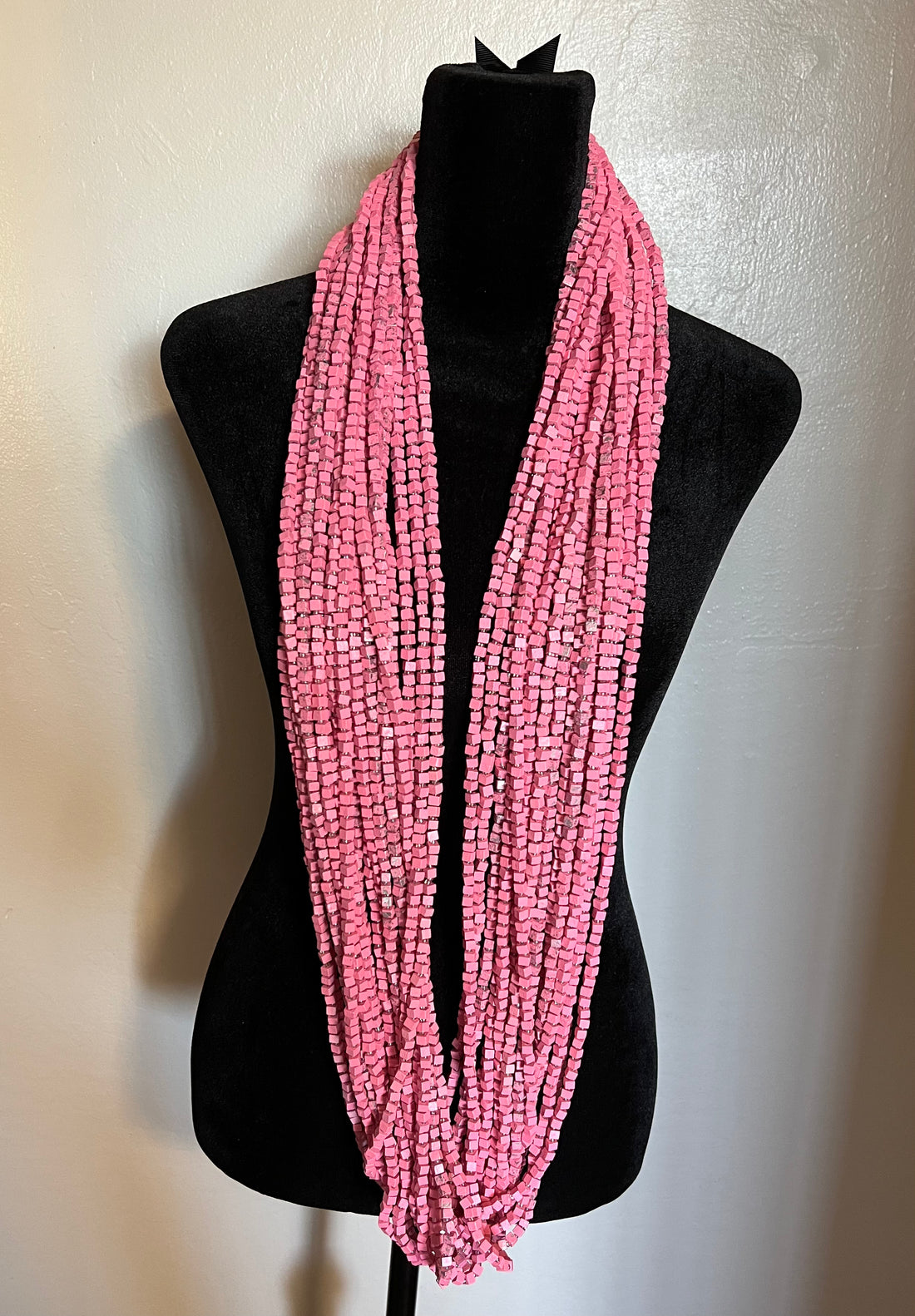 Nicole Pashmina Necklace, a fashionable piece of jewelry that adds an elevated touch to any outfit. With a length of approximately 140 cm, This exquisite 10-strand necklace radiates craftsmanship and a fashionable feel. Each strand is adorned with exquisite 5x5mm wooden square beads, Skillfully fashioned to bring an air of truthfulness. The captivating pink hue is enhanced by subtle hints of silver hand-painted wooden squares delicately scattered throughout the design. Embrace the artistry and versatility of this statement piece, perfect for adding a touch of contemporary flair to any outfit. Make a fashion-forward statement with the Nicole Pashmina Necklace today!
All orders shipped within the continental USA over $200 receive free standard shipping.
Standard Shipping (3-5 business days)
Priority Shipping (1-2 business days)
See our complete Shipping Policy here.
Pickup available by appointment only
San Lorenzo, California
+1 (510)-585-3526
Mon - Sun, 9am - 8pm


Got questions about this product? Send us a message here and we'll get back to you within 24 hours.
Élan (ey-lahn)
ENERGY. STYLE. PASSION
Élan of Eulalia is a fashion boutique that carries a curated selection of eclectic and eccentric statement pieces for vivacious women. You'll find pieces from small designers and ready-to-wear items at reasonable prices so you can mix high and low fashions. We want to cultivate a personal style that is both witty and exuberantly idiosyncratic. We dress confident women who are not afraid to make a statement wherever they go and create a safe space inclusive of all shapes and sizes.